I really wish I could have a picture of all my children together. It breaks my heart to see family photos that are incomplete. I hate having this invisible hole in my family.
This is the closest I'll get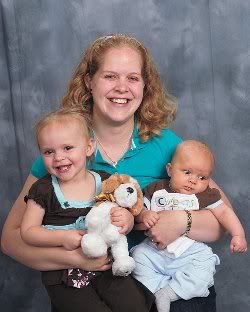 It was taken on Cora's birthday last year. The puppy was one we bought for her, and it had a code to name a star after her. It was also wearing her name bracelet around its paw.
I really wish that it could have been her in that picture. *sigh*