Erin pointed up to Cora's shelf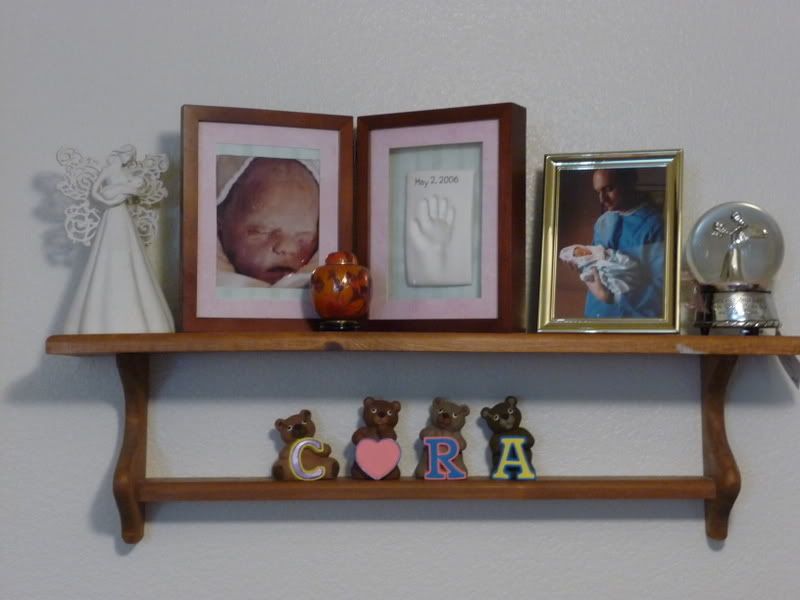 "Mommy, pitoh of Daddy howwding Cowwa!"
"Yes, Daddy's holding Cora in that picture. What else is up there?"
"Iss pitoh of Cowwa. An' Cowwa's hand. An' Cowwa's anjow. An' Cowwa's beoh's."
She's never specifically said they're Cora's before. Other times she's just said "the baby." It made my heart happy. I'm glad she'll at least get to know her sister a little since she can't have a real relationship with her.